Blog

>

5 Common Furnace Problems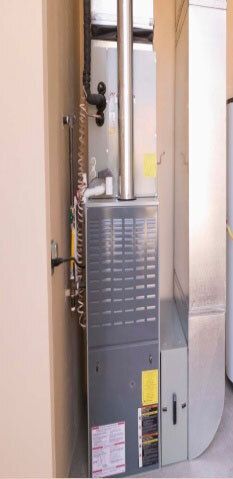 5 Common Furnace Problems
February 3, 2020
We spoke once before about what to look for in
hiring a Furnace Repair Company
, but what are some of the problems Greensboro homeowners face when dealing with their furnace. 
Here are 5 of the most common furnace problems that most homeowners deal with.
1) Dirty Flame Sensor
This is probably the most common and easiest fix when it comes to an issue with your furnace. When the furnace is on the igniter will be glowing and it will light the furnace flames.  But if the flames shortly go out (about 3 or 4 seconds after lighting) then you are dealing with a dirty flame sensor. Typically the furnace will try again to light up again about 3 to 5 more times and if it continues to fail, the furnace will lock it self for your safety.  This can last up to 3 hours, so if you don't want to be without your heat for that period of time, flip your switch to off and you will want to make sure you call an experienced and licensed furnace repair company to handle this dirty sensor flame for you.
2) Dirty Furnace Filter
At
L&H Heating and Air Conditioning
 we are constantly reminding you to replace your filters.  You may get tired of us reminding you, but it is very important to your furnace system.  You would be surprised how many time we come to a house, and the only problem is that the filter is dirty, and with our reminder, you could have saved money by not needing a service call. If your filter is dirty, it is not allowing your furnace to catch up to the temperature you may have it set at, meaning the system is overworking itself.  The furnace can overheat itself because of a dirty furnace filter, shutting down the flames, but leaving the fan on to cool the furnace down.
3) Bad Inducer Motor
 If your furnace is doing nothing, but you have your thermostat set to heat, check your control board to see if it is blinking.  This could mean a pressure switch open code.  You may hear a little click if you turn the power to the furnace off and back on, which means it is sending power to the inducer motor, but it is not working.  It could be a bad motor or something could also be stuck in the motor. If you put your hand on the inducer motor and it is really hot, that could mean the motor has heated its last heat!
Call on L&H Heating and Air 
to come out and troubleshoot your inducer motor for safety and it see if it can be repaired or needs to be replaced.
4) Bad Blower Motor
If you noticed a smell of burnt plastic near or around your furnace, that is a tell tale sign your blower motor has gone bad. If your burners light, about 20 seconds later your blower should turn on, however, if the motor is bad the blowers will not turn on. The temperature limit switch can sense the furnace is becoming too hot due to the blowers are not turning on and the switch will trip and your furnace flames will extinguish. You can check to be sure if you think the blower motor may needs to be repaired, if you are able to safely reach in and grab the blower motor (similar to the inducer motor) and if it is hot, you should definitely call us to replace your motor as soon as possible.

5) Bad Control Board

There are a variety of issues that can come from having a bad control board.  It will not send power to any of the components of your furnace and can cause the major problem of your furnace not working. You may have a blinking light on your control board that will flash when there is an error or when it needs to be replaced. Schedule a service with L&H Heating and Air to come out and troubleshoot your control board professionally to make sure a replacement is what you definitely need.

I hop you found this information useful to you.  Don't be left in the cold when you are having problems with your furnace, L&H Heating and Air Conditioning is always here for you to give you trusted advice and affordable repairs to replacements for your Greensboro home!!
Filed Under: 5 Common Furnace Problems
Post tags: heat |
furnace
|
heating
 |
Stokesdale
|
Oak Ridge
| Madison |
Greensboro
| 
Belews Lake
 | Repairs |
HVAC