Installation | Maintenance | Service Requests | Air Quality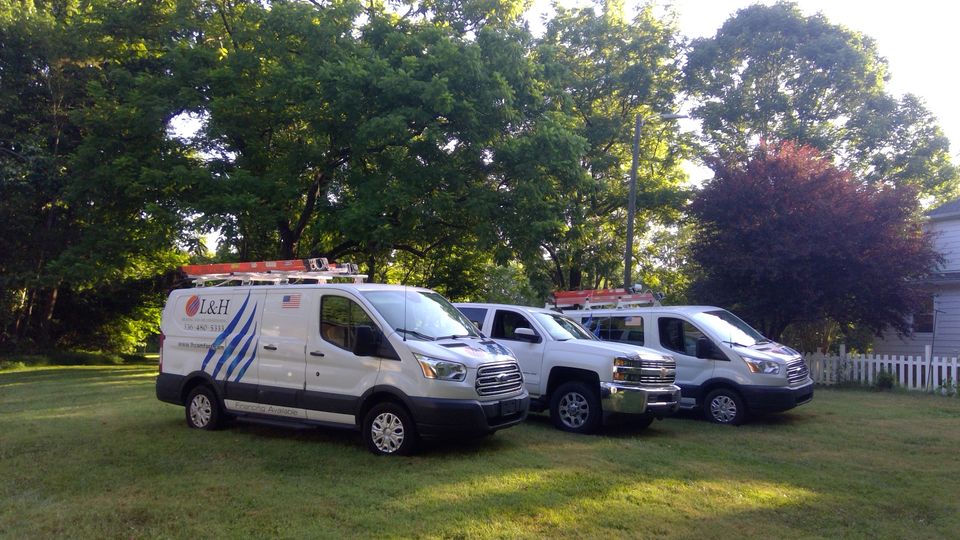 HVAC Maintenance -  Repair - Installation 
in Summerfield NC
At L&H Heating & Air Conditioning we pride ourselves on being a locally owned and operated HVAC company. L&H Heating and Air Conditioning repairs most all types of HVAC systems and is a proud installer of
Trane
brand Air Conditioning units.

Our mission is to provide every customer with high-quality services that exceed their expectations and leave them willing to recommend us to their closest friends and family. That's why, when you're in need of any HVAC service from maintenance, to repair, or installation, we work tirelessly to deliver you industry-leading services that will leave you comfortable year round.

Installation | Maintenance | Service Requests | Air Quality | Energy Conservation
Our Team Serving the Triad and Surrounding Areas
Providing
HVAC service
for the Triad and surrounding communities. We specialize in service you can trust and will work to earn your business. We offer
free estimates
and will work to find a solution that meets your needs and budget.
In Guilford County: Greensboro, Oak Ridge, Summerfield, Stokesdale, Browns Summit

In Rockingham County: Reidsville, Eden, Madison, Mayodan

In Forsyth County: Winston Salem, Rural Hall, Kernersville, Clemmons

In Stokes County: King, Walnut Cove, Danbury, Sandy Ridge, Lawsonville, Belews Creek

If your exact city is not listed above but you are within one of the counties, we will provide service to you.
Contact us today!
Tobie Mabe is the founder of L&H Heating and Air Conditioning, a comfort specialist company focused
on providing services that meet individual customer heating and air conditioning needs. His work in
heating and air conditioning began in his teenage years, just out of high school. Before making the
leap to business owner Tobie completed HVAC training courses at Rockingham Community College
and spent years working in the specialty chemical industry where he developed knowledge of
mechanical processing and environmental safety. Tobie started his business with family in mind –
naming the company after his sons, Lincoln and Hampton. He works to make L&H Heating and Air
Conditioning a legacy company with a great community reputation that his young sons can continue.
Licensed and insured Tobie brings knowledge and understanding to business ownership at L&H,
where he focuses on providing each customer a personalized experience that fits their budget and
expectations. Tobie and his employees emphasize training and pride themselves on staying current in
the latest HVAC industry developments and products in order for home owners, builders, and
business owners to be comfortable and trust every aspect of their workmanship, whether it be a
repair of an existing unit, installation of a new unit, or any other HVAC needs