Blog

>

Should I Repair or Replace My AC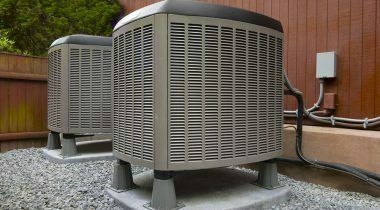 Should I Repair or Replace my Air Conditioner?
June 17, 2020
When your front door welcome mat is unwelcoming, or your coffee maker isn't brewing, homeowners often replace them.  But as the price tag of "home comfort" items increases, you may be left to wonder — should I repair to lengthen use for an undetermined amount of time or replace it with a newer model.

The time may come when you need to decide whether to repair or replace your air conditioner, and the decision may not be an easy one. Unless your air conditioner is damaged beyond repair, there are no hard rules for determining whether to replace or repair your system. However, below are a few concepts that may help guide your decision:

The "Seasoned" Air Conditioner

Even with the dedicated maintenance efforts of a highly-skilled HVAC contractor, an aging air conditioner may start to show its age. If your unit is nearing its life expectancy, you may consider a replacement as an alternative to costly repairs.

According to the Department of Energy, many older residential air conditioning systems in the U.S. have SEER ratings of 10 or less.1 Currently, the required minimum SEER rating of a residential air conditioning system differs by region but ranges from 13 SEER to 14 SEER. Standards dictate that higher SEER air conditioning units are more energy-efficient than lower SEER units when operating in similar conditions.

SEER stands for Seasonal Energy Efficiency Ratio and measures the annual energy consumption and efficiency of the unit in typical day-to-day use.


"Switching to high-efficiency air conditioners and taking other actions to keep your home cool could reduce energy use for air conditioning up to 50%." Based on this logic, if your aging unit is a low SEER model that requires significant repairs, it may be beneficial for a homeowner to replace it with a more energy-efficient one.

However, age isn't the only factor when considering repairing or replacing your air condition unit.

Cost and Budget

Air conditioner repairs come in all sizes, shapes, and price tags! Every repair-replace scenario is unique to the expectations of the homeowner, their budget and the actual AC unit. If there is a repair-replace question, your local HVAC technician can supply an estimate of repair cost and equipment-specific reasons to consider a replacement unit.

If your air conditioner is repairable, homeowners should decide their budget and set a repair cost cutoff amount. What is the price of a repair before it's worth it to upgrade to a new system? If your HVAC contractor provides repair estimates that come close to your predetermined budget threshold, it may be best to start researching new air conditioner models.

Your HVAC technician can give you guidance based on your particular budget and the details of your air conditioner's status. The long-term utility bill savings of purchasing a higher efficiency air condition system may outweigh the price of a series of costly repairs.  On the contrary, if your air conditioner's peak efficiency can be restored with an easy, inexpensive fix, a repair may be the best approach.

Indoor Comfort

Are your indoor cooling needs are being addressed by your current unit? You may ask yourself: 
Is the AC cooling my house as I expect it should?

Is my air conditioner unit loud?

Do I notice inconsistent temperatures and fluctuations in my home?

Why are my energy bills higher than my neighbor's house with the similar square footage?
If you have indoor cooling concerns, discuss them with your HVAC technician before you decide to replace your current system. Based on your concerns, your HVAC technician may check for large air leaks, insufficient ducting and/or breaks in the duct seals. There are times when the actual source of a cooling problem is not the HVAC unit, but ineffective components of the system.

Cooling Technology

Innovative technology is changing the way we live, and air conditioner manufacturers are taking note by applying advanced mechanics to their products to increase comfort. Advanced features, such as improved motor and compressor technologies, as well as smart home automation and communication may provide homeowners with more precise temperature control, sound reduction and energy efficiency when compared to their current model.

However, if you want your air conditioner to work the way it's intended to, air conditioner repairs and annual maintenance may help you get the most miles out of your current unit.

Save Green

Despite SEER rating, if your air condition system is not running at peak performance, you may be spending more money on utility bills than necessary. According to the University of Kentucky Biosystems Engineering's Builders Guide, a poorly functioning high-efficiency system may cost more to operate than a well-designed, moderate efficiency unit.4  Keeping your system at peak performance and running as intended can be financially beneficial!

However, if your HVAC technician reveals that the SEER of your air condition unit may be the primary culprit of your high utility bills, you should research the cost/benefits of a installing a higher SEER replacement unit. Under the same cooling conditions, a 10 SEER unit will be more expensive to do the same workload as a 14 SEER unit.

Length of Home Ownership

How long do you plan to live in your current house? Typically, the longer you reside at your current location, the longer you have to recover the cost of a new high-efficiency air conditioning unit. When evaluating your AC repair or replace decision, homeowners should evaluate their anticipated length of home ownership by asking themselves the following questions:
Are you living in your "forever home"?

How long do you expect your current home to fit your lifestyle? (Getting married, having children, etc.)

Would a job change force you to relocate?

In how many years do you plan to sell your home?

Will a new energy-efficient air condition help sell your home if necessary?
While there are a lot of variables to examine when determining whether to repair or replace your air conditioner, you can trust the Profssionals at L&H Heating and Air Conditioning to offer the best suggestions, service, and prices in the Triad. We truly understnad the particulars of your system and the Greensboro NC community when it comes to providing repairs or replacements