Blog

>

Holiday Decoration Do's & Don'ts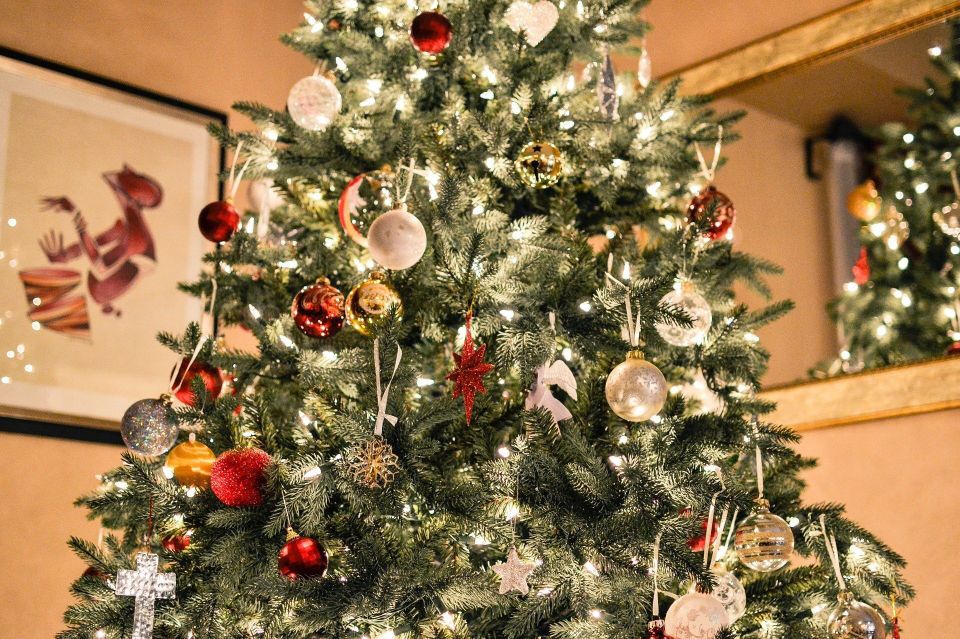 Holiday Decoration Do's & Don'ts
December 2, 2019
I't December 2, and in 2019 if you haven't started your decorating for the Holidays you are either already behind most people, or a Grinch!!

But every year in Greensboro during November and December we blissfully hang some sparkling lights and colorful lanterns, set up indoor and outdoor decorations, and adorn our Christmas trees. But what's safe and not when it comes to decorating your home?

Check out these holiday decoration do's and dont's from L&H Heating & Air:

Do's of Holiday Decorations
Do use oversized bulbs. Make your Christmas bolder and brighter by hanging some colorful, big bulbs on your window frames, stairway banister or mantel.

Do keep your decorative light's electrical cords off the ground. Also, make sure they're not attached to metal gutters to avoid possible hazards.

Do clear your roof and gutter free of debris before hanging your outdoor decorations.

Do keep the decorations away from the outdoor HVAC unit. It's not a good idea to cover your outdoor unit with decorations just to achieve the Christmas feeling in your yard. It is important to note that those tiny decorations can get inside your system and affect its performance.

Do buy Christmas lights that are tested and verified by the Underwriters Laboratories. Look for UL stickers in the packaging before the purchase to ensure safety.
Don'ts of Holiday Decorations
Don't use metal tacks or nails to hold your outdoor lights and electrical strings in place. A plastic clip or insulated tape could be the better option to fasten the wiring and lighting.

Don't place the decorations in front or near your vents. Doing this can impede the airflow and performance of your heating system, resulting in higher energy bills.

Don't cover your thermostat. Placing some decor in front of it can jeopardize your comfort and savings. It should be exposed so it can accurately display the temperature in your home.

Don't let your decorative lights work 24/7. Turn them off when you are away or asleep to prevent fire or electrical hazards.
These should help to make your holiday season comfortable and enjoyable {At least until your Cousin Eddie shows up unannounced}.  Just follow these decorations do's and don'ts, and be sure to monitor your eggnogg intake (just balance it with cookies)
Filed Under: Holiday Decorations
Post tags: heat | furnace |
heating
 |
Stokesdale
|
Oak Ridge
| Madison | Mayodan | 
Belews Lake
 | Heating and Cooling Systems |
HVAC
|